Providing a range of co-curricular opportunities is important to us because we value each child's individual skills and interests, and we want to give every opportunity for students to grow and further their potential.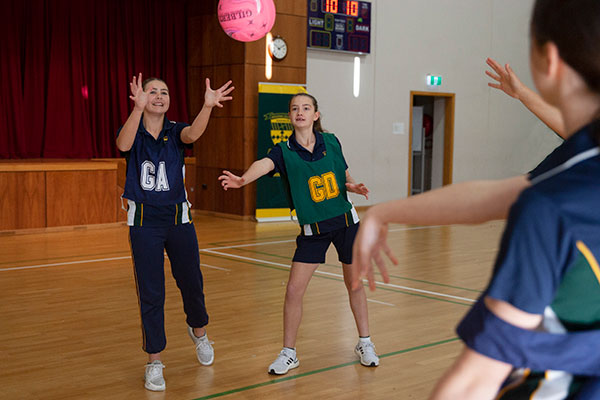 Sport
Brigidine College has a proud tradition of participation and success in the sporting arena. Students may try out for a range of representative teams in sports such as swimming, athletics, cross country, touch football, oz tag, netball, basketball, AFL, and dancing. Brigidine also fields netball and touch football teams in local after-school sporting competitions. These teams are open to any student who wishes to participate.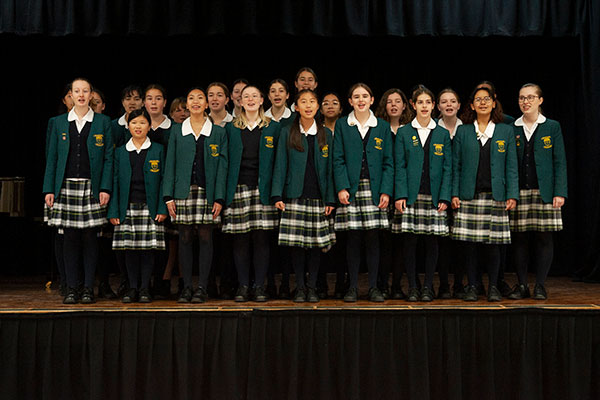 Choir
The College Choir is a voluntary activity and open to any students from Year 7 to 12. Year 7 students wishing to take part in this choir must also be a member of the Year 7 choir. No audition is necessary.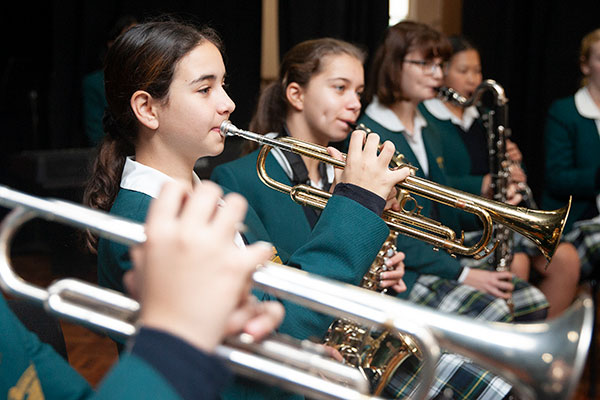 Orchestra
The college orchestra consists of over 50 students and in combination with the college choir performs at the college Liturgies and Masses; two yearly concerts; and external events.
Instrumental ensembles are constructed as the need arises. A junior orchestra for those beginning orchestral instruments meets most Fridays. The Lateens, a 20 piece orchestra, regularly plays for the opening of the college's annual art, design and technology exhibition.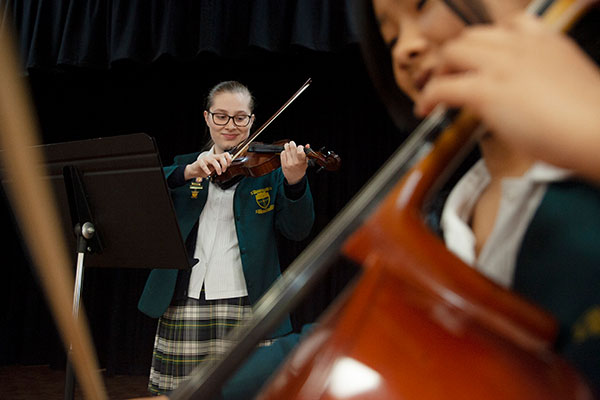 Music
The music tradition at Brigidine is a long and fruitful one. Within the school curriculum we offer all courses of music from Year 7 to Year 12. In the senior school Music 1, Music 2 and Music Extension are available. The college offers individual tuition in voice and a wide range of instruments.
Drama
Drama provides an exciting avenue for Brigidine students to explore their artistic and creative abilities. Students are eagerly involved in College musicals and Sydney Eisteddfods.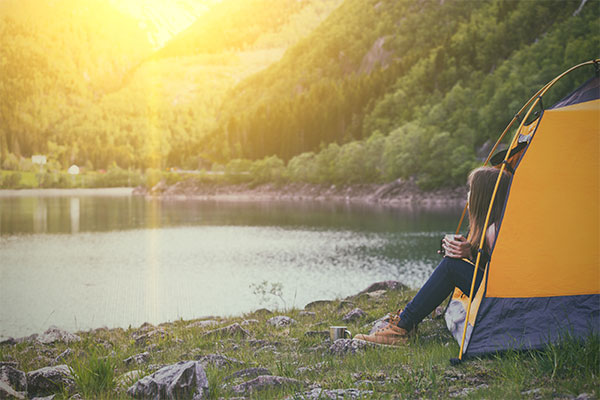 Duke of Edinburgh
The Duke of Edinburgh Award scheme is an internationally recognised qualification and is highly valued at Brigidine College. Students from Year 9 are encouraged to participate in the Award scheme, dedicating themselves to participating and developing in four different areas: Service, Skill, Physical Recreation and the Adventurous Journey. The commitment to achieving ​the Duke of Edinburgh Award gives students a variety of skills required for success in life: 
perseverance

initiative

planning

responsibility

problem-solving

communication skills, and

confidence
Debating and Public Speaking
Brigidine College offers Public Speaking and Debating for students in all years. Senior students are able to participate in the Lions' Youth of the Year Quest and the United Nations Mock Security Council Competition. The College enjoys success, often reaching the final rounds of the Public Speaking and Debating Competitions, which are run by the Catholic Schools' Debating Association. Each year the Senior Oratory Award, recognition of participation and commitment, is presented to a graduating student. Speaking publicly, whether prepared or extemporaneously, is an invaluable life skill. It is an increasing element of the school curriculum across a variety of subjects.