Welcome to Brigidine College Randwick
To walk the corridors of Brigidine College is to take a journey through a history of excellence in all-girl's education. Founded in 1901 by the Brigidine Sisters, the College follows a pathway of Strength and Gentleness, as it lives the charism St Brigid each day.
Brigidine College prepares young girls for strong and independent leadership roles in an increasingly complex post secondary environment. It is a College that applies rigour to education—in each classroom, each day and for each student. It champions 21st century education skills and creates an environment where students can think critically, have opportunity to be creative, and are enabled in the practical skill-sets of collaboration and communication. Through the application of a Growth Mindset approach to education, Brigidine College unlocks the potential in each student, empowering them to realise their aspirations. It is a College that promotes excellence in both academic and artistic performance, in a nurturing and caring environment.
Students at Brigidine College excel in who they are and carry with them a confidence to not only be successful, but to create significance through their lives. Completing Year 12 at Brigidine College is more than a graduation; it is a commencement of each girl's pathway in life and confirmation of who they are as strong, capable and courageous individuals.
Welcome to past, present and future Brigidine girls. May your love of learning and of life guide you as you grow in strength and gentleness.
Fortiter et Suaviter

Sharyn Quirk
Principal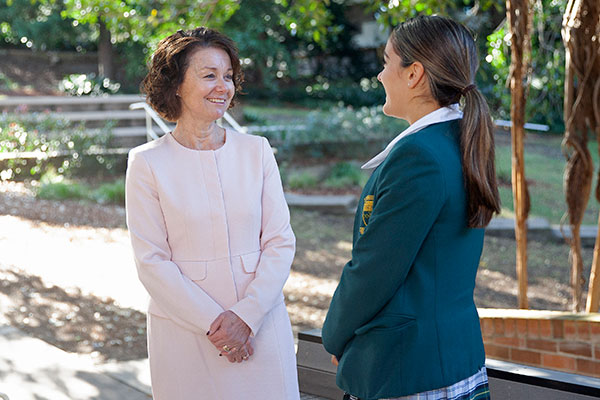 Proudly Part of the Community of Sydney Catholic Schools
Our school is part of a system of over 150 low-fee Catholic schools in the Sydney Archdiocese.
Sydney Catholic Schools are thriving Catholic communities that ignite a love of Christ through excellent teaching and learning to empower students to reach their full potential.