Our Catholic school is part of the Catholic Church. We work in partnership with our local parish and priests in order to enrich the spiritual life of the students, staff and families of our school, especially through the celebration of the Sacraments.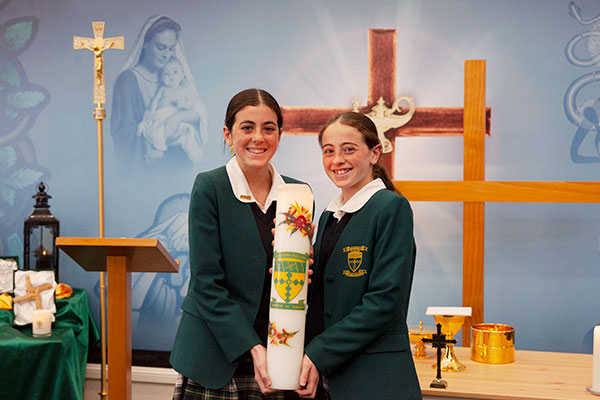 Inspired by our mission as a Brigidine school, we work together with our local parishes and the Brigidine sisters to lead students to know and love Jesus.
Our students are given opportunities to participate in this shared mission, through their involvement with the Brigidine sisters, our work with our sister school in Kenya through the Brigidine Bursary and St Brigid's Fire, our social justice initiatives.